Stop Irreversible Damage with Sewage Cleanup Services in Orlando, FL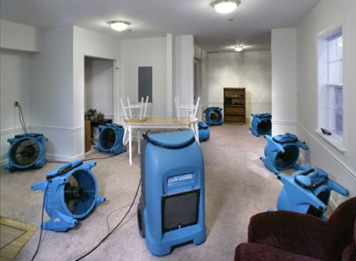 Don't Risk Your Family's Health Because of a Sewer Backup
A sewage backup can not only cause damage to your home, but also places your family's health at risk because of the bacteria and viruses that may live in the sewage. The longer these are allowed to exist freely inside your home, the longer your family can be exposed to illness. If you experience issues with your sewer, it should be considered an emergency, and you need to call professionals like the ones here at All Clean Carpet & Upholstery quickly for cleanup services.
---
There are Several Kinds of Sewage Backups That Can Occur:
Clean Water: This is the least harmful type of backup, although the water damage can be just as severe. Typically, these backups result from a broken water line or a burst pipe. Although this may not have sewage in it, it is still critical for it to be repaired and the water to be mitigated as quickly as possible so it doesn't become a breeding ground for bacteria and mold.

Grey Water: this contaminated water may include harmful substances or bacteria in it and results from toilets overflowing with only urine, or washing machine or dishwasher overflows.
Black Water: this is the type of worst sewage backup, for imaginable reasons, and you should never come into contact with it. Black water includes bacteria and viruses (commonly found in feces) but also can result from overflowing of nearby rivers or streams, toilet water from beyond the backflow trap, or any amount of standing water with new microbial growth.
No matter what kind of backup you are experiencing in your home, we strongly encourage you to contact us as soon as you notice the problem. We will deploy an emergency technician anywhere in the greater Orlando area to your home to assess the situation and implement a plan of action immediately.
---
Our State-of the-Art Equipment and Disinfectants Makes Sewer Damage Cleanup and Water Mitigation Processes Fast and Easy in Central Florida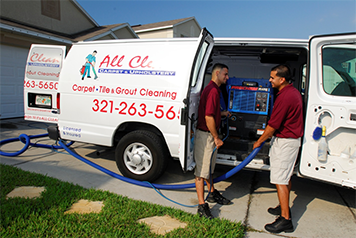 At All Clean Carpet & Upholstery, we utilize the best equipment to mitigate your home's water and sewage damage. The most important part in this sewage cleanup and water restoration process is to sanitize the affected areas of your home once the mess has been removed. Sewage contains such harmful bacteria, viruses, and toxins that can lead to illness if ingested as a result of a sewer backup. Using hospital grade equipment, disinfectants, and deodorizers, our team of experts cleans these from your home to keep your family and all those who enter your home safe and breathing cleaner air.
Contact us for urgent sewer backup cleaning, water mitigation, and restoration services. We're happy to work with your insurance company when it comes to covering the cost of the cleanup.